No Results Found
The page you requested could not be found. Try refining your search, or use the navigation above to locate the post.
Upcoming Torch Lake Area Events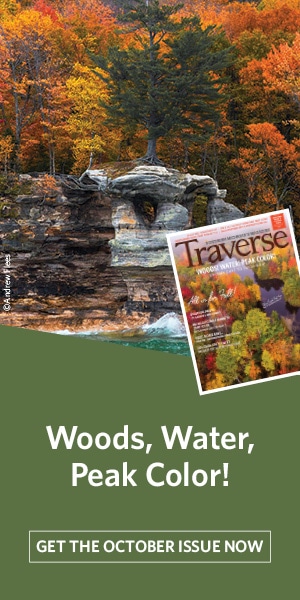 Torch Lake is a Water Lover's Paradise
Beaches, boats, where to eat...everything you need to enjoy paradise!
Drive, Paddle or Hike This Torch Lake Fall Color Tour
Gorgeous any time of the year, this tour is particularly beautiful in the fall when the lake is even more blue against the vibrant colors of autumn. Stop in beautiful Alden along the way.
Take a Gorgeous Torch Lake Region Blossom Tour
This tour through rolling hills, farmland and along the coast of the brilliant blue hues of Torch Lake is a winner in any season. But when the blossoms are in bloom, it's not to be missed.
Torch Lake Area Restaurants
Grab a Seat on the Deck at Dockside
Waterside views, great food, a summer vibe that always delivers.
Torch Lake Cafe
Burgers, BBQ, salmon, great food made from scratch with lots of live music.
Start the Day at the Muffin Tin
Morning is perfect with the Muffin Tin's muffins and scones, but don't hesitate to come 'round again for lunch!
Check Out Glacial Hills Pathway for Mountain Biking
You'll find 30 miles of intermediate and advanced trails with good elevation, just outside Bellaire.
Get Outdoors in Antrim County!
From freshwater bliss to magnificent hiking and world-class golf, the Antrim region has an outdoor experience for you.
Explore Grass River Natural Area
Learn about the North's wetlands and wildlife while finding the solace of the beautiful Grass River tails.
Epic One-Day Hike in the Jordan Valley Pathway
Whether you do the entire pathway in a day or just a part, you'll be rewarded with gorgeous views, serene forest trails and a river running through it all.
Start at Shanty Creek in Bellaire and Just Keep Going
Golf 11 diverse courses all a short drive from Bellaire.
Fish the Jordan River, a Blue-Ribbon Trout Stream
Cast 33 miles of Michigan's first river named a National Wild and Scenic River. Brookies, browns and, of course, spring steelhead.
Antrim County Activities Directory
Antrim County Craft Drink
Torch Lake Tour is Newest Tasting Trail
Sip wine, beer, ciders and cocktails at craft breweries, wineries, cideries and distilleries around Torch Lake.
Short's Brewing Co.'s 2019 Releases
A new flagship beer, Juicy Brut, along with other Short's favorites top the list at this outstanding brewery in Bellaire.
Mammoth Distillery Tasting Room Near Torch Lake
Local fruits and fresh botanicals give flavor to Mammoth spirits.
Taste the Local Flavor of Bee Well Mead and Cidery
The VanSice siblings who started Bee Well grew up in Bellaire and their ties and commitment to local farmers and the local harvest can be tasted in every sip.
Meet the Spirited People Behind Ethanology in Elk Rapids
Dedicated to local farmers and forests, it is all local goodness that goes into Ethanology's Eros Summer Gin.
Short's Head Brewer, Tony Hansen, Talks Starcut Cider
Commmitted to region's fruits, Tony Hansen talks local fruit and the keys to a really good cider.
Antrim County Craft Drink Directory
These Northern Michigan summer camps embrace a love of the outdoors and the arts.
There are endless opportunities for outdoor fun, so we've created this list of 10 healthy and affordable Northern Michigan summer activities to keep your family moving. 
We asked our readers to share their favorite spots to take young children to cool off (bonus points for places with playgrounds, restrooms, and picnic tables). These are their picks for best Northern Michigan beaches for kids.
From exploring the Children's Museum to family-friendly wineries, Traverse City offers endless options for kids and families!
Sometimes difficult terrain or cars zipping by can make riding too difficult for kids. Read on for our picks of the best Northern Michigan bike trails for kids.
Forts, fudge, biking the island and horse-drawn carriage rides. It's kid heaven...and parents love it, too!
Northern Michigan Weddings
An Enchanting Castle Farms Wedding
25 Beautiful, Unique Northern Michigan Wedding Ideas
Breathtaking Barn Wedding (with Bill Laimbeer!)
Outdoor Wedding at Boyne Mountain
Work In Northern Michigan
Jobs in Northern Michigan
Living in Northern Michigan
Home and Cottage Ideas, Entertaining, Life at Home
Kids in the North: Outdoors, Health, Schools & More
Financial Planning, Millenials to Retirement
Northern Michigan Nonprofits, How to Give Back
Northern Michigan History
Northern Michigan Weddings
What People are Loving on MyNorth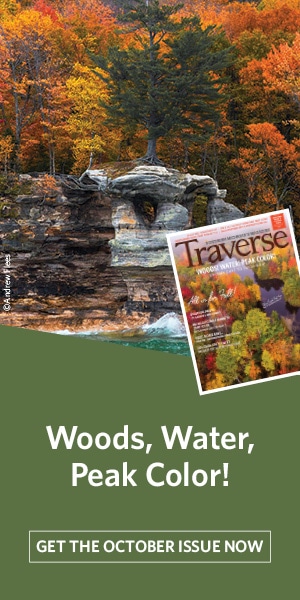 Great Reads, Celebrating Northern Michigan
|
|
|
|
|
|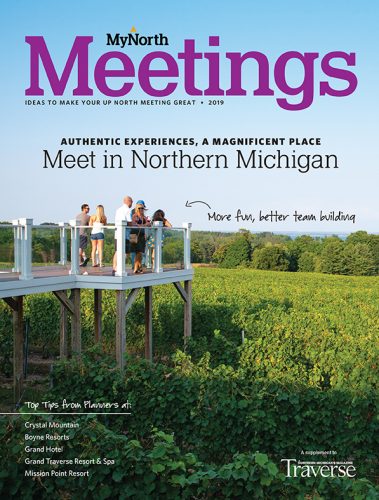 |
|' data-navmenu="on" data-hashurl="off" data-menuSlider="on" data-continue-autoplay="off" data-outside-nav="off" data-autoplay="on" >
Traverse
Northern Michigan's Magazine
For more than four decades, Traverse has been capturing the beauty, people, outdoor recreation, local food and drink, events, entrepreneurial spirt and sense of community found in Northern Michigan...from Ludington to Traverse City, Petoskey to Mackinac Island and onto the Upper Peninsula.
Northern Home & Cottage
For The Way You Live Up North
Life is lived a bit differently at our Northern Michigan homes. We hang on screen porches and bring in sand between our toes. We entertain friends and family and put in bunk beds for grandkids. Mud season is real. And views of every kind are maximized. Find your Northern Michigan home ideas!
Weddings
For Couples Who Love Northern Michigan
Everything you need to plan your perfect Northern Michigan wedding. Packed with ideas, gorgeous wedding stories, resources and more.
Northern Michigan Vacation Guide
Over 100 pages of fun throughout Northern Michigan. Food, beer, wine, events, shopping, lodging and all-day outdoor fun including Traverse City, Mackinac Island, Grand Traverse County, Emmet County, Leelanau County, Benzie County and Charlevoix County.
Give
Northern Michigan
Northern Michigan has an incredibly vibrant nonprofit community. Read about Northern Michigan nonprofits that are making a difference and then volunteer or donate!
Filmgoer
On the Town at the Traverse City Film Festival
This guide to the Traverse City Film Festival is the one to tuck under your arm to enjoy the festival and everything in between your movie choices. Find fun insider tips, where to grab a quick lunch and much more.
Estate & Financial Planning
Your Northern Michigan Guide to a Secure Financial Future
Whether you're a millenial just starting out or retiring to your dream spot in Northern Michigan, this region's experts have excellent advice for how to ensure your financial future so you get to live your best life Up North!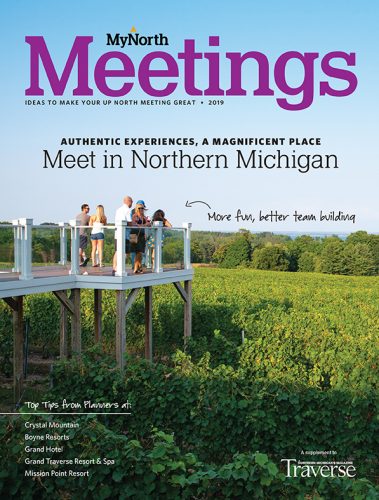 Meetings
Ideas to Make Your Up North Meeting Great
Northern Michigan professional meetings and conferences take on their own personality when you add a gorgeous, relaxed environment and fun ways to bond with peers.
Inspired Life
Living Better after 55 in Northern Michigan
Life in Northern Michigan after age 55 is truly inspired. Find ways to get outside for health and fitness, ways to volunteer, navigate the health system, find community and more.
|