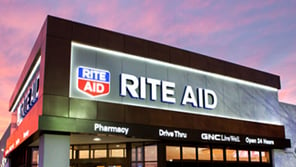 Rite Aid of Traverse City is seeking a Shift Supervisor for the Chums Corner location.
The primary purpose of this position is to provide direction and assistance in the completion of daily merchandising and operating tasks as assigned by the Store Manager.
Duties include:
Cashiering
Stocking
Customer service
Inventory control
Safeguarding company assets
General store maintenance and supervising other store associates.
The store is open Sunday-Saturday 8am-10pm and hours will include all shifts, alternating weekends and holidays
Starting wage is $10.25 per hour
Associate Discounts