About Driver, Grounds Person, Laborer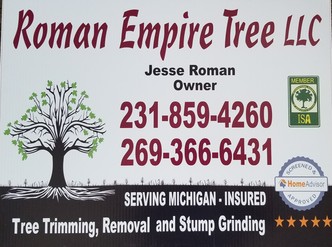 Roman Empire Tree is seeking Drivers, Groundspersons and Laborers.
Job Duties include:
Monday through Friday (sometimes Saturday) from 6:30am-5pm
CDL drivers and ground persons that are willing to get a CDL.
Grounds person that hauls brush, uses a chain saw, drives a skid steer, does the ropes (lowering limbs), raking.
Climbers, we want them to be able to ascend trees whether in a bucket or with spikes or foot ascenders, use a chainsaw, have tree removal/trimming knowledge.
All work must be done to ISA and federal standards.
Wage starts at $15 per hour
Benefits provided:
We provide uniforms and proper PPE, winter clothing/boots.
If applicant does not have CDL, must be willing to take the written test.
Upon passing of the written test, we will reimburse the cost and let you use our truck for the driving test.