About CNC and Manual Lathe Operator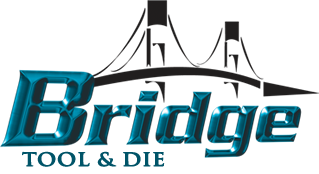 Bridge Tool & Die is seeking a CNC and Manual Lathe Operator for the night shift
SUMMARY
We're seeking a qualified and experienced candidate to fill the night position of Lathe Machine Operator.
This role will commonly perform routine tasks in a fast-paced Job Shop environment.
A desired candidate must be able to set up and operate numerically controlled nd manual lathes.
Candidate must also be able to read drawings or blueprints and reads programs.
Responsibilities include:
Programing, setting up and operating manual and CNC operated lathes
Meeting print tolerances and production schedules for the most efficient machining
Understand and be able to program and use on a daily basis CNC controls with knowledge and experience of appropriate speeds and feeds for a variety of materials using a variety of machine tools and accessories
Has the ability and understanding on how to set up the lathe and correct use of tool holders and tools for custom parts
Performs routine maintenance on the machines as required.
QUALIFICATIONS:
Must have basic math skills and the ability to work with mathematical concepts such as fractions, and decimals.
Ability to read, analyze, and interpret blueprints, sketches, drawings and explain in words to others what needs to be done.
High School diploma
Wage is based on experience
This is a full time position, working the night shift. Flexibility on hours/days of week.
Flexibility to work: Three 12 hour shifts, Four 10 hour shifts or Five 8 hour shifts
Benefits provided!