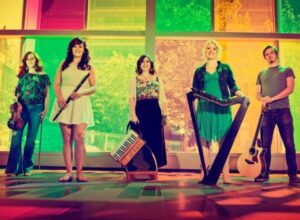 Sleder's Tavern – The Outside Track
Sleder's will be hosting their own version 'March(Musical) Madness' with 4 shows this March.
——–a month of Sunday shows—
Sunday March 19th….The Outside Track (Irish) at 4 p.m.
The Outside Track is a Pan Celtic group that performs Scots, Irish and Cape Breton songs and stepdance. As a group they won 'Best Group' in the 2012 Live Ireland Music Award, a 'Tradition In Review' award, and were nominated for the 2013 MG Alba Scots Traditional Music Award. For their album Flash Company, they also won the German Radio Critics' Prize.
For Tickets call Sleders at 947-9213.
Oryana Food Cooperative will also have tickets.