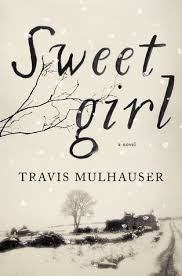 Saturn Booksellers Author Signing
Petoskey native Travis Mulhauser has made quite a splash across the country with his debut novel, Sweetgirl. Join us for a reading and Q & A on Wednesday, August 3rd at 6:30 p.m. and get in on the buzz!
Because this novel concerns people who are struggling in Northern Michigan, we'd like to ask that you bring (as you are able) a donation for the Women's Resource Center.
Here is a link to their current needs list if you'd like to donate items: http://www.wrcnm.org/support/safe-home-needs-list
This event requires a $5.00 ticket which is redeemable toward any purchase at the event.
http://www.saturnbooksellers.com/