Oliver Art Center's Exhibition: Artists Arntson, Seman, Voytenko
Oliver Art Center's next exhibition, Arntson, Seman, Voytenko, opens Friday, February 23 with a reception from 5:00pm-7:00pm. This 3-person exhibit features the compelling paintings of bodies of water by Amy Arntson, the serene photography of Greg Seman, and the engaging abstract encaustics of Marissa Voytenko. The exhibition runs February 23rd through March 23rd, 2018, and is sponsored by West Shore Bank.
Amy E. Arntson, from her artist statement:

My paintings are about spirit, as much as they are about a body of water. Growing up in the Great Lakes region, water has always been a powerful symbol for me. It is intimately connected with the passage of time, with stability and change: both fragile and seemingly eternal. Most of my current paintings do not reference the surrounding land, instead, they focus on design qualities of light, texture, shape and movement of water. Without a horizon line, viewers are encouraged to meditate on the water, projecting themselves into the painting. While the artist begins the painting, each viewer completes it, with memories and personal associations.
Greg Seman, from his artist statement:

In photographing Northern Michigan's landscape, I attempt to simplify its chaotic nature; emphasizing the interplay between light and shadow, line and shape, form and substance. The result is nature in its purest form, whether it is a patch of ice momentarily forming at daybreak on East Grand Traverse Bay or Lake Michigan's vast shoreline during the last moments of twilight shining on into darkness.
Marissa Voytenko, from her artist statement: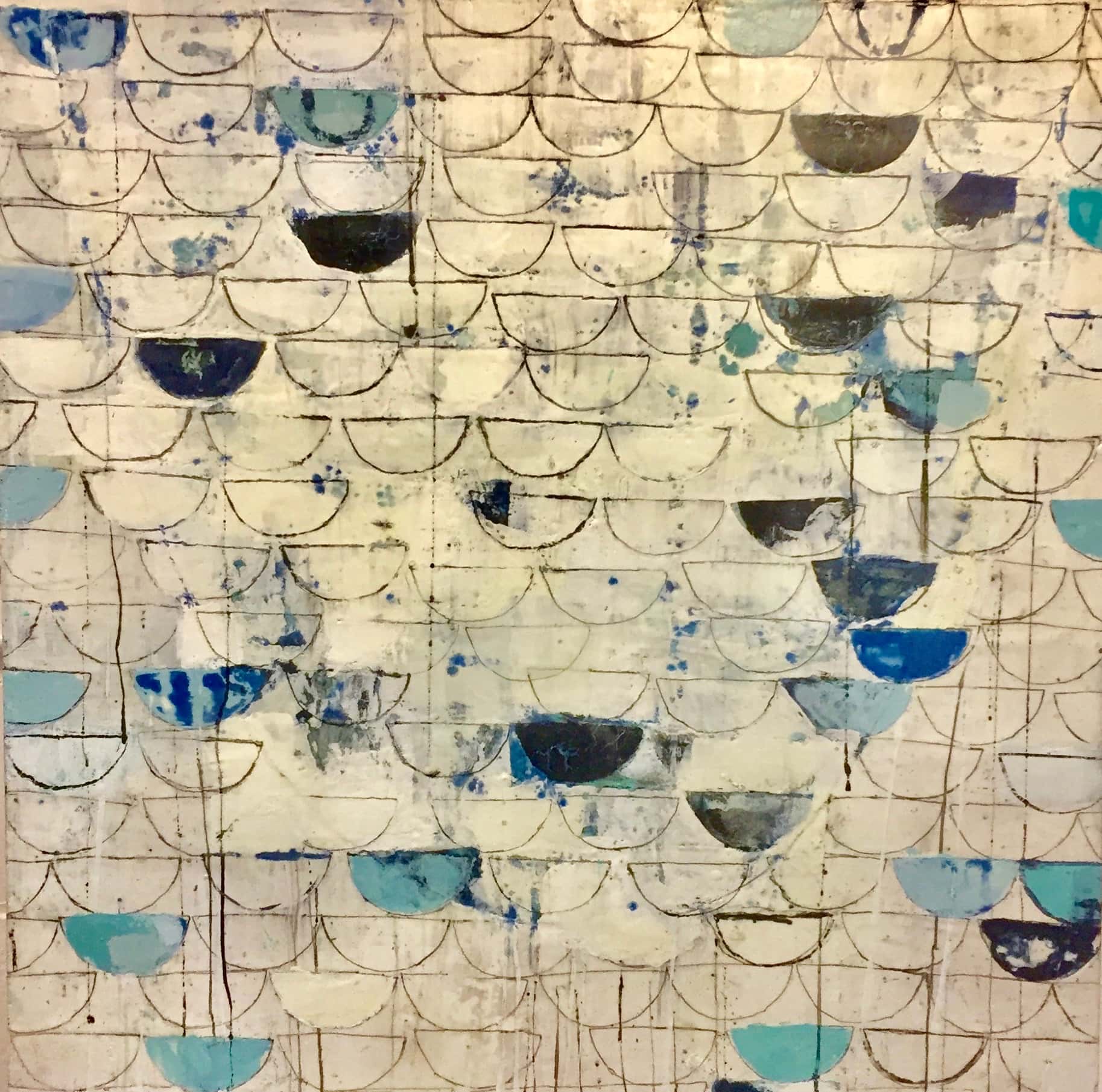 I am a wax-based painter. I have chosen encaustic paints as my main medium for working because I have come to appreciate and enjoy the way the fluid hot wax pushes me beyond precision. The medium helps me to be more honest and more free. I am also attracted to its mysterious, cloudy quality as well as its malleability. So, when I am working I do a lot of layering as well as scraping wax away. This process helps me to find a composition that harmonizes well.
All Oliver Art Center opening receptions are free and open to the public.
Parking at Oliver Art Center is limited. Overflow parking can be found along the east side of Second Street, which leads to Oliver Art Center, as well as on Main Street. Parking is prohibited in the adjacent lots of Harbor Lights, The United States Coast Guard Station, and at other condominiums. The Oliver Art Center exhibit will be open to the public Mon.-Fri. 10 a.m.-4:30 p.m., Sat. 10 a.m.-4 p.m., and Sun. 12 p.m. -4 p.m. Please visit www.oliverartcenterfrankfort.org or contact 231-352-4151 for more information.