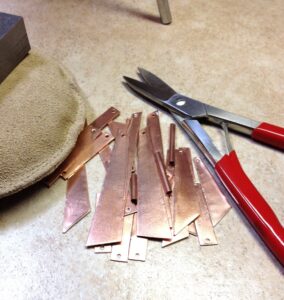 OAC: Copper Enamel Jewelry
Copper Enamel Jewelry – Instructor: Julie Keck
Monday, July 31, 1:00 pm – 4:00 pm, $70 (Members $50)
Discover the beautiful art of copper enameling. Workshop participants will have the option of creating 1) two pairs of earrings or 2) a pair of earrings and a pendant, or 3) two pendants. Supplies included.