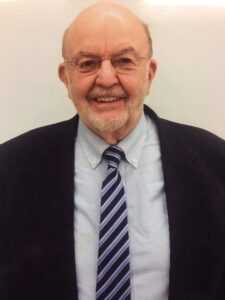 NCMC: Martin Luther King Jr. Day
North Central Michigan College will celebrate Martin Luther King Jr. Day, Monday, January 16, 2017, with activities for students, faculty and staff as well as the general public. All activities will be on the Petoskey campus.
At 11:30 a.m., Tamber Bustance, manager of Inclusion Services for Grand Rapids Community College's Bob and Aleicia Woodrick Center for Equity and Inclusion, will conduct a workshop luncheon entitled "Our Changing Community." In this interactive workshop, participants will explore North Central's culture that exists within the faculty, staff and student body and how the many aspects of this culture enrich our campus and our community. This event is open to the public. Students, faculty and staff are free. Cost to community members is $10 for lunch. Please RSVP to 231-348-6600.
At 6 p.m., Tom Appel, a 52-year civil rights advocate from Grand Rapids, will trace his involvement in the civil rights movement in the mid-60's to present day from the perspective of a middle class white male. The presentation will be in the Library Conference Center. The presentation is free and no reservations are necessary.
Mr. Appel's presentation will be followed at 7:30 p.m. in the Conference Center by a special screening of Selma at 7:30 p.m. Erick Haight, professor of psychology, will lead a discussion after the movie.
On Tuesday, January 17 at 1 p.m., Shanna Robinson, art professor, will talk about the work of two artists, Jacob Lawrence and Kerry James Marshall. From 1940-1941, Lawrence created a series of 60 works called The Migration of the Negro. Marshall is a contemporary painter who examines the lives of black Americans today. We will look at the work of both painters to gain an understanding of how the Great Migration has affected our society. This free presentation will be in the Library Conference Center. No reservations are necessary.
North Central Michigan College is an open-door community college based in Petoskey, with additional locations offering classes and services in Cheboygan and Gaylord. North Central's mission is to provide educational, economic and cultural opportunities for student learning, personal growth and community improvement. North Central is an Achieving the Dream Leader College and a Military-Friendly School®.