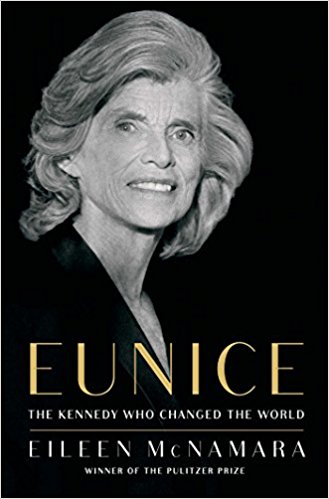 National Writers Series: Eileen McNamara
April 25, 2018 – Eileen McNamara: Eunice: The Kennedy Who Changed the World
Pulitzer Prize winner Eileen McNamara reveals one of Camelot's untold stories with a book about Eunice Kennedy and her lifelong championship for the disabled. Eunice, angered by the treatment of her sister Rosemary, was a cigar-smoking, hard-charging advocate for those with special needs, and founded the Special Olympics.
Event Sponsor: Brick Ways
SEASON TICKETS:
All events are at the City Opera House, Downtown Traverse City
6 PM – Cocktail hour with live music begins
7 PM – The author/guest host interview begins followed by a Q and A and book signing.
Purchase tickets at www.nationalwritersseries.org, in-person at The City Opera House, or by phone at: 231-941-8082, ext. 201.
The Writers Series of Traverse City (NWS) is a nonprofit dedicated to holding great conversations with today's best authors and building the writing and reading skills of youth. NWS believes in the power of storytelling to enrich and transform lives and whole communities. NWS is made possible by our generous donors, as well as our major sponsors Cordia and Traverse City Eye.
Each NWS event is taped and broadcast to a wide and enthusiastic audience by Land Information Access Association's Community Media Center and Interlochen Public Radio.
For more information on the National Writers Series, visit www.nationalwritersseries.org, contact NWS Executive Director Anne Stanton, or call the National Writers Series at (231) 631-1551.