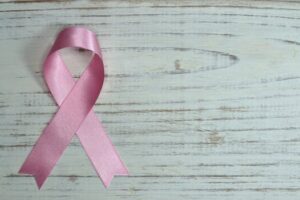 Munson Healthcare Hosts Breast Cancer Awareness Events
Oct. 24
"What You Need to Know About Breast Cancer Now" will be offered from 6 – 7:30 p.m. in Cowell Family Cancer Center's Basement Conference Room.
Speakers include radiologist Leah Carlson, M.D., on "The Importance of Breast Screening Mammography and 3D Tomosynthesis;" oncology
dietitian Natalie Brehm, R.D., on "The Healthy Cancer Fighting Kitchen;" and certified cancer exercise specialist Annemarie Wigton on "The Role of Exercise in Preventing Breast Cancer."
Additional participants include Munson Healthcare mammography coordinator Mary Kovacs, RT (R) (M) (ARRT); Susan Marsh RT (R) (M); and breast health nurse Linda Meyer, R.N.
Registration is requested by calling 800-533-5520 or visiting munsonhealthcare.org/cancer/OCT17-events.