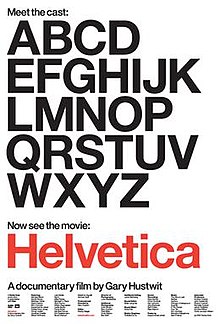 Movie Mondays at CTAC Returns!
Movie Mondays at CTAC Returns!
On Monday, January 21, join Crooked Tree Arts Center for the return of "Movie Mondays: Art and Design Films." The featured film is Helvetica, and the screening begins at 5:30 p.m.
Helvetica is an independent feature-length documentary film about typography and graphic design, centered on the typeface of the same name. The film, directed by Gary Hustwit, was released in 2007 to coincide with the 50th anniversary of the typeface's 1957 inception.
The film consists of a history of the typeface and includes candid interviews with leading graphic and type designers. Helvetica aims to show the typeface's beauty and ubiquity, illuminating the personalities that are behind typefaces. It also explores the rift between modernists and postmodernists, with the latter expressing and explaining their criticisms of the famous and commonly used typeface.
Professor of Art and CTAC Board Member Anne Morningstar will host the evening movie. Following the screening, Anne will lead a discussion about the film.
For more information about "Movie Mondays: Art and Design Films," please contact the Crooked Tree Arts Center at 231-347-4337 or visit www.crookedtree.org. Crooked Tree Arts Center is located at 461 E. Mitchell Street, downtown Petoskey.