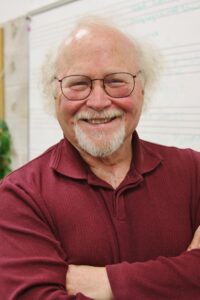 Luncheon Lecture Looks at the Clarinet
North Central Michigan College's Luncheon Lecture will take a closer look at the clarinet with Dr. Tim Topolewski, Friday, February 12 in the Library conference room. Lunch begins at 11:30 a.m. and the program begins at noon.
Dr. Tim Topolewski served with distinction from 1970 until 1973 as clarinet soloist and enlisted conductor with the United States Army Band "Pershing's Own" in Washington, D.C. He is Professor Emeritus of Music at the Crane School of Music where he taught from 1987 through 2006. He will talk about the instrument that helped launch his career as a performer, conductor and distinguished educator.
Reservations are required. Call 231-348-6600 or email [email protected] to reserve your place at the table. Cost is $10.
North Central Michigan College is an open-door community college based in Petoskey, with additional locations offering classes and services in Cheboygan and Gaylord. North Central's mission is to provide educational, economic and cultural opportunities for student learning, personal growth and community improvement. North Central is an Achieving the Dream Leader College and a Military-Friendly School®.
For more information:
Kathy Bardins
Communications and Events Specialist