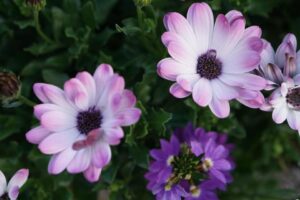 Juniper Garden Club 2017 Garden Walk
The Juniper Garden Club of S. Torch Lake presents "Life is a Garden – Dig in!" Garden Walk on Wednesday July 19, 2017 from 10:00 a.m. until 5:00 p.m., rain or shine. View six beautiful gardens. Gardens range from Alden to south of Rapid City, including a recovering garden from the August 2015 storm and the gardens at Charity Hill.
Tickets and refreshments available, the day of the walk, at the Alden Depot in Alden, Michigan. Tickets will be available at several locations throughout northwest Michigan including Carter Candles and The Pear Tree in Alden. Ticket prices are $8 in advance and $10 the day of the walk.
For more information, contact the Juniper Garden Club at 231-629-2498, or email [email protected] or P.O. Box 252, Alden MI 49612.