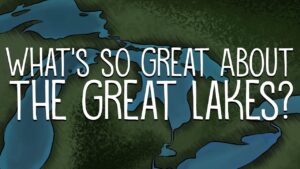 GRNA: The Art of Exploring — The Great Lakes
The Art of: Exploring – What's so great about the Great Lakes?
Thursday, November 2, 2017 – 7pm
Location: Dennos Museum Center, Traverse City
General Admission Applies, Free for Dennos Members
In conjunction with the theme of exploration throughout November, this program invites various Northern Michigan organizations and community leaders to discuss current issues surrounding the Great Lakes. Join representatives from Thunder Bay National Marine Sanctuary, NMC Great Lakes Water Studies Institute, Grand Traverse Bay Underwater Preserve, and Grass River Natural Area for a conversation about the history and future of Great Lakes exploration. In addition, you can add your personal thoughts and brushstrokes to a collaborative artwork about the Great Lakes.
This 2-hour program is open to the public. $6 for adults, $4 for kids.
More information at http://www.dennosmuseum.org/events/index.html