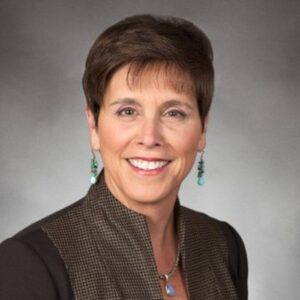 Empowered: Achievement, Balance, & Career
On Wednesday, July 13 at 4pm, Bay View will point the spotlight on women in a summer of programming that centers on the challenges, opportunities, and stressors that women face at home and at work. The conversation, simply named Empowered: Achievement, Balance, and Career, will feature a distinguished panel of powerful leaders for a discussion of relevant topics for all those struggling to make sense of this human experience and the way our work and personal life interact. The discussion takes place in air-conditioned Voorhies Hall on campus, an intimate 200-person theatre, and is free to the public. The campus is encircled by Encampment Ave., and can be accessed from US 31 just north of Petoskey.
The panel will feature Julie Holder, CEO of JFH Insights and executive coach as well as former CEO of Dow Chemical; Deborah Wyatt Fellows, Editor in Chief at MyNorth Media & Editor of Traverse Magazine; Molly Kircher, owner of Lake Affect & Senior VP of Brand Development for Boyne Resorts; and Gail Gruenwald, Executive Director of Tipp o' the Mitt Watershed Council. The conversation will be a lively look at numerous issues and is geared to be universal in its themes, so both men and women are encouraged to attend.
Deborah Wyatt Fellows will also be signing her book, Reflections of A Life Up North, which will be available for sale at a discount.