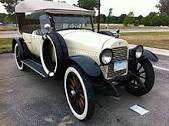 Elk Rapids Car Show by the Bay
NEW THIS YEAR — CAR SHOW BY THE BAY
Thursday, August 2, 2018  –  4 p.m. – 8 p.m.
Please join other car enthusiasts at this year's show. The car show will be located on River Street between Ash and Spruce along the beautiful Grand Traverse Bay shoreline adjacent to Veteran's Memorial Park. The car show will be a highlight during Harbor Days Thursday activities.
Judging will take place with awards presented at 7:45 p.m.