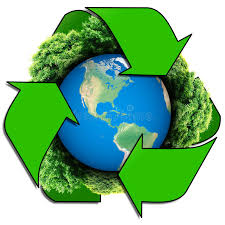 Clean Up Green Up Recycle, Repurpose and Reuse
Michigan Green Consortium hosts the annual Clean Up Green Up Recycle, Repurpose and Reuse event on Sunday, September 30, 2018 at Traverse City West Senior High School from 9:00am until 3:00pm.
Designed to divert items from area landfills which have further use – materials which can be recycled – the event is free to residents of Northern Michigan and accepts a whole host of items. A detailed list of items accepted is available on the event's website, www.cleanupgreenup.com, or by calling (231) 633-1277.
o STATION 1. Home Depot
Residential Fluorescent & CFL light bulbs
Power tool batteries
o STATION 2. Grand Traverse County
Alkaline batteries
o STATION 3. Girl Scouts
Dental floss containers
Foil-lined granola wrappers
Foil-lined juice pouches (not juice boxes)
Hasbro toys ONLY
Roll-on deodorant containers (no aerosol)
Toothbrushes & empty toothpaste tubes
o STATION 4. Making Time Accessories
Tin cans, all sizes. Washed please
o STATION 5. Cherryland Humane Soc.
Blankets, clean ONLY
Dog/Cat toys (washable only)
Towels, clean ONLY
Items on CHS wish list accepted as well, see www.cherrylandhumane.org
o STATION 6. Northwoods Office Exp.
Ink & Toner cartridges
o STATION 7. Wands for Wildlife
Mascara wands – washed
o STATION 8. Bookbrokers
Books (fiction, nonfiction) Textbooks
CDS/puzzles/board games/audiobooks
o STATION 9. Evola Music
Musical instruments (no pianos/organs)
o STATION 10. Business Helper
Air packing pillows & Bubble wrap
Styrofoam peanuts & Bio peanuts
o STATION 11. Image360
Banners
Ballasts/transformers (no PCBs)
Signs & sign components
Commercial backlit signs & Neon signs
Realty signs & Way finder signs
o STATION 12. Roy's General Store
Air compressors
Chain saws (gas-powered)
Generators (gas-powered)
Go karts, mini bikes
Kerosene & patio heaters
Mowers, Edgers & Trimmers (gas-powered)
Snow blowers (gas-powered)
o STATION 13. Team Elmer's
Asphalt (no asphalt shingles, please)
Concrete & Concrete blocks
o STATION 14. Odom Reuse
Clean reusable building materials
Doors, Solid panel
Lumber (clean, 6′ or longer, no nails)
Outdoor furniture
Clawfoot tubs
o STATION 15. ReStore
Doors, Screen
Dryers (working)
Ladders
Outdoor furniture
Plastic grocery & shopping bags (clean)
Reusable building supplies
Tools, Hand and Power
Upholstered furniture (clean & resalable)
Washers (working)
Extension cords
Fans /Motors
o STATION 16. Goodwill
Accessories – belts, hats, purses
Clothing
Dishes
Household small appliances, working
Linens – sheets, tablecloths
Shoes & boots (pairs ONLY)
o STATION 17. BARC/eRecyleTC
Computer printers & scanners
Computers – Desktop & Laptop
Microwave ovens
Small electronics
TVs & Computer monitors (2nd SITE $10 fee)
Mattresses & Box Springs – (2nd SITE $10 fee)
The mattress collection is sponsored by Currie's Furniture
(Secondary SITE is located at 466 US 31 South, Traverse City, MI 49685)
o STATION 18. TCL&P
ACs & dehumidifiers (working) $15 rebate
Fridges & freezers (working) $50 rebate
o STATION 19. Cherryland Electric
ACs & Dehumidifiers (working) $15 rebate
Fridges (working) $20 rebate
Freezers (working) $20 rebate
o STATION 20. Padnos
Aluminum
Air conditioners & Dehumidifiers
Auto batteries
BBQs
Bicycles & Bike parts
Dehumidifiers
Refrigerators & Freezers
Hot water heaters
Large appliances (not working)
Propane tanks
Steel, ferrous & nonferrous articles
Stoves & Ovens
Table saws
Video game systems
Wire hangers
o STATION 21. CM Rubber
Tires, Auto only 4 per vehicle
Max 1200 units accepted.
Tire collection is sponsored by Coldwell Banker Schmidt Realtors, 8th Street Health, Independent Bank and Woodland Title.
A special event put on by
Michigan Green Consortium