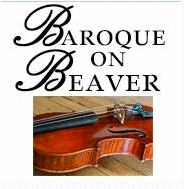 Baroque on Beaver Music Festival
Founded in 2001 the Baroque on Beaver Music Festival will celebrate its 17th season in 2018. Located on remote Beaver Island in Lake Michigan, which has a stunning shoreline, great beaches and a handful of charming hamlets, including St. James, the main village and port, where most of the Festival's venues are located.
The Baroque Festival offers concerts in an informal and relaxed atmosphere. Focusing on Baroque, chamber, and piano music, as well as classic‐jazz crossovers and choral music. Between Friday July 26 through August 4, 2018 the upcoming season will present 10 concerts with a superb selection of artists from around the Great Lakes. Opening the Festival are piano virtuoso Kevin Cole, who has a particular affinity for the music of George Gershwin, and the practiced guitarist Matthew Cochran, who studied classical guitar performance at the Eastman School of Music. Latter in the week maestro Robert Nordling, the festival's Music Director and Principal Conductor, Dr. Kevin Simons, the Choral Director, and the 60 members of the Baroque Festival Orchestra and Chorus are scheduled to perform.
The Baroque on Beaver Festival is the signature event of the Beaver Island Cultural Arts Association.
For full information please visit http://baroqueonbeaver.org/