Pizza or seafood? The choice is yours at Nittolo's in Lake Leelanau, where two restaurant concepts, Nittolo's Seafood + Social and Nittolo's Pizza, are served up in one building. Experience a casual atmosphere and delicious pizza on one side and an upscale vibe with inventive, seafood dishes on the other.
"How can I get Chilean sea bass and pizza on the same menu?" was the first question Eric Nittolo asked himself as he prepared to open a new restaurant. The simple conclusion he came to? You can't—but that didn't stop him from dreaming of ways he could fit his 16 years of diverse culinary experience under one roof. He found his answer in the perfect building in the heart of
Leelanau County
; from there,
Nittolo's Seafood & Social
and
Nittolo's Pizza
were born.
Photo by Dave Weidner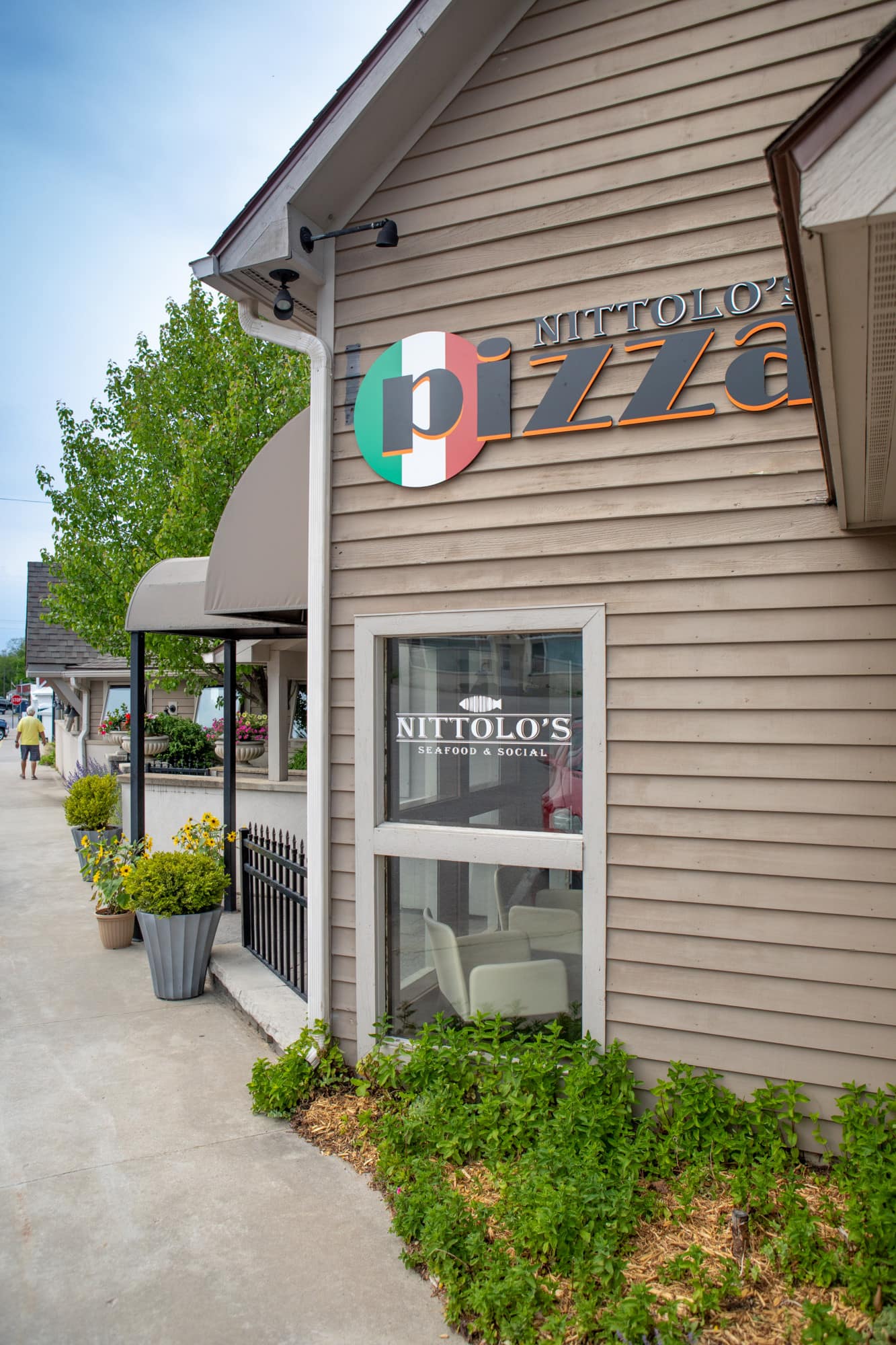 Photo by Dave Weidner
Eric was ready to open a restaurant and his investor was eager to show him the
Lake Leelanau
building that had previously housed Bella Fortuna. After the tour, Eric was sold on the location and the idea of two distinct restaurants under one roof.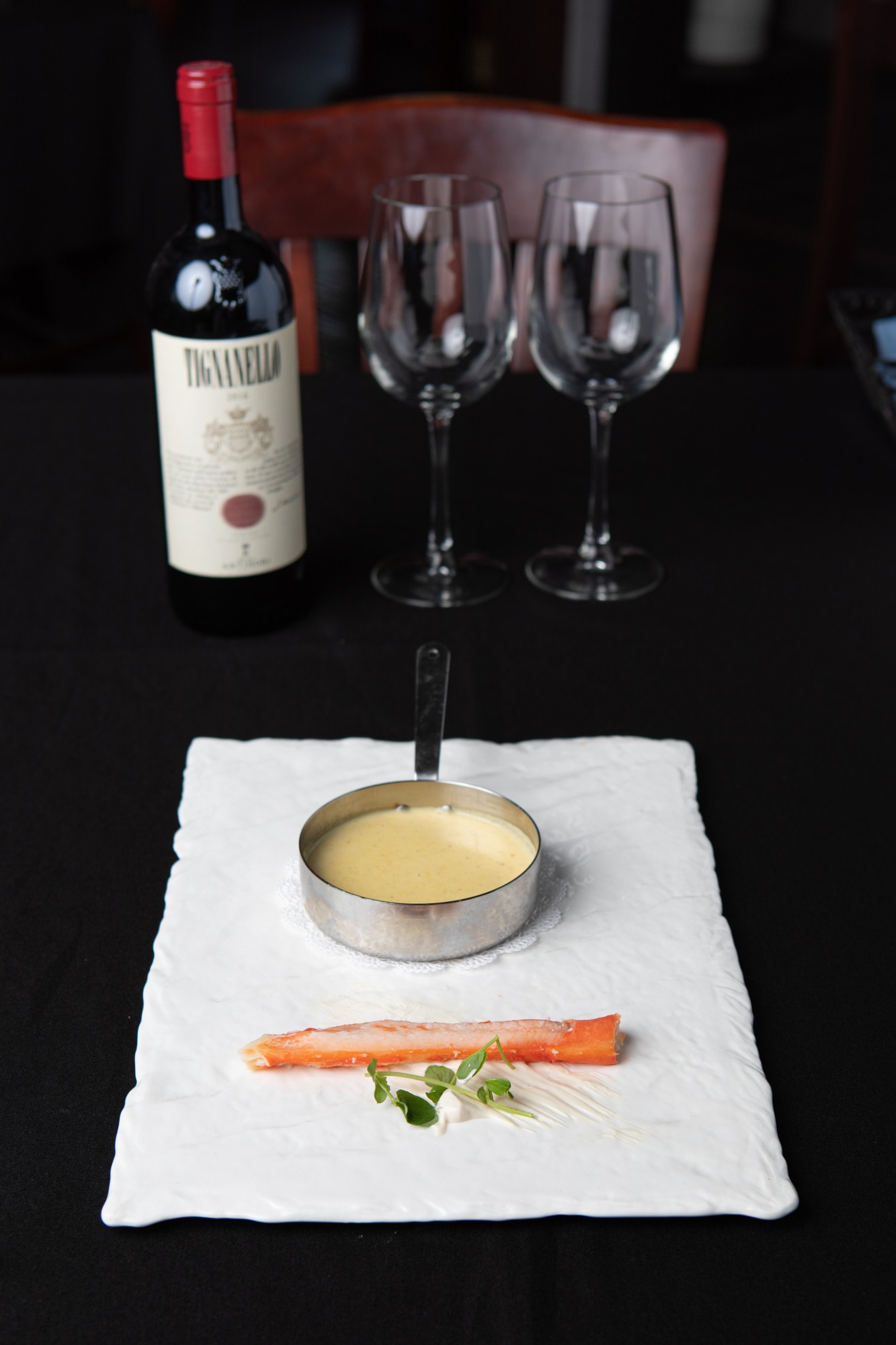 Photo by Dave Weidner
Open year-round, Nittolo's Pizza offers craft, wood-fired pies with the freshest, pre-selected toppings (Goodbye, build-your-own pizza!), while Seafood & Social (open daily April–October; weekends only through December with indoor and outdoor seating) has a curated, pre-fixe menu—including never-frozen seafood ordered from point of capture (like Eric's favorite neoclassical Japanese tuna) and thoughtfully sourced meats such as local lamb and Wagyu beef.
Unlike other restaurants, Nittolo's is not concerned about quickly flipping tables. When you make a reservation, you're actually buying your table for the entire night—a concept Eric brought back from Warsaw, Poland, where he sat down at an eatery at 4:30 p.m. and was still enjoying his meal, company and wine well past 9 p.m.
"Between the 9,000 pizza orders in three months and fully booked Seafood & Social reservations, I know we have something special here," Eric says.
"Lake Leelanau
has welcomed us with open arms and we're proud to provide a dining experience that focuses on community, relationships, staying true to ourselves and, most importantly, great food."
Photo by Dave Weidner
Related Read: Searching for more to do during your visit to Leelanau County? Visit our Leelanau County page for additional food, drink and entertainment ideas.
Make Your Nittolo's Reservation
Photo by Dave Weidner