A young Northern Michigan couple is on the hunt for a home in Traverse City with land. Find out which houses made their final three and vote for your favorite!
Paul Moquin and Mira Witkowski started their house hunt with a few things in mind. They knew they wanted land and to live in a location that felt remote, but close enough to everything Northern Michigan has to offer. As first-time buyers, they wanted to make sure they found a spacious home that was relatively turnkey-ready and uniquely theirs.
An avid hiker, biker and fisher, Paul was born and raised in Traverse City; the result of his parents moving up from downstate before he was born. Between the easy access to recreational activities, gorgeous summers and owning Halloween Superstores in TC, Paul knew he wanted his first home close to his store, local trails and downtown.
"One of my favorite parts about living in Northern Michigan is the ability to go in any direction and eventually hit a body of water," Paul says. "Another added bonus is being close to the breweries and restaurants downtown. I could eat somewhere different every day for a whole year if I really wanted to because there are just that many incredible options."
With a budget between $280,000 and $300,000 in mind, the couple also knew they wanted at least three bedrooms, two bathrooms, around 3,000 sq. ft. and as close to an acre of land as possible in Traverse City. That's where their real estate agent, Eric Levanduski from RE/MAX Bayshore, came in. With a driven and positive attitude, Eric was able to help Paul and Mira narrow down their choices to three options.
Finalist No. 1
Owl View | Traverse City, Chums Corner
Located close to town, this house was built in 2016 and features cathedral ceilings, an open layout, an unfinished basement, granite countertops and stainless-steel appliances. Coming in at 1,514 sq. ft. with an unfinished basement providing an additional 1,314 sq. ft., Owl View was at the top of the couple's budget limit but didn't require additional work except for eventually finishing the basement. It is on a .23-acre lot and backs up to a field with no surrounding neighbors.
Asking Price: $299,999
Finalist No. 2
Jack's Trail | Traverse City, Markers Woods
Located in a highly desirable area of Traverse City, Jack's Trail sits on a one-acre lot and is 1,772 sq. ft. There is a partially finished basement, a main floor master bedroom with a private en suite and a two-car garage. There are many tasteful updates throughout the house, however, there are a few more updates that could be made slowly over time. This house is the definition of secluded living while being extremely close to town.
Asking Price: $259,900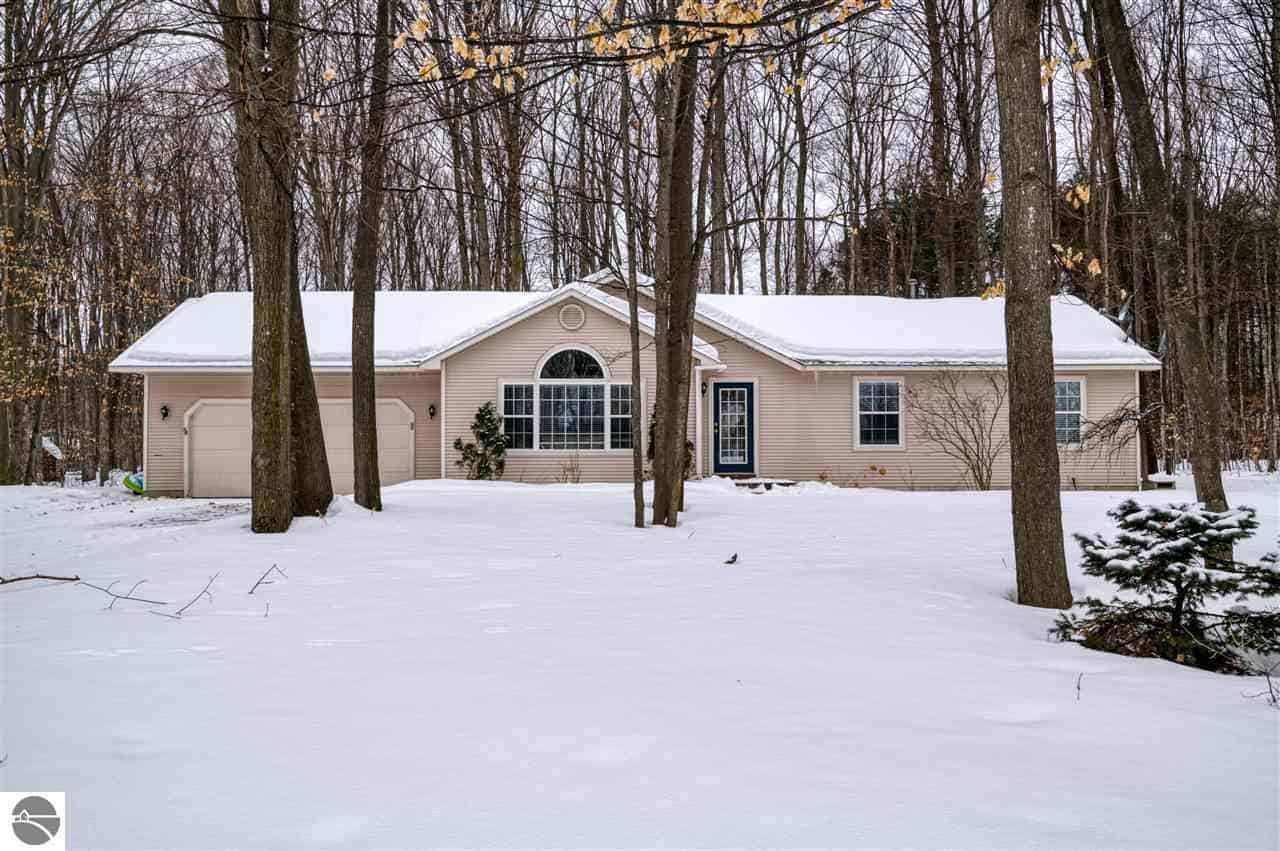 Finalist No. 3
Kymbra | Traverse City, Westfield Estates
Meticulously cared for and extremely close to town, the Kymbra home has an open concept and features a finished basement, gorgeous landscaping and an in-ground sprinkler system. The master suite has an attached bathroom, and there are high ceilings throughout the entire house. The total finished size is 2,380 sq. ft and it sits on just over half an acre.
Asking Price: $259,500