You voted and the results are in! From the best breweries to leading real estate agents, here are your 2021 Petoskey, Harbor Springs & The Straits Red Hot Best winners. Explore the top three in each of the 46 categories to find Red Hot Best winners near you.
A record-breaking 16,000 people voted in MyNorth's 2021 Red Hot Best Awards. Red Hot Best recognizes winners across seven Northern Michigan regions in 47 unique categories. These categories include restaurants, wineries, front line workers, home healthcare, golf courses, trails and so much more. Through Red Hot Best we recognize Northern Michigan's top businesses, entrepreneurs, events and places.
Read on to see who took home first, second and third place in all of Petoskey, Harbor Springs & The Straits 46 2021 Red Hot Best categories.
Attorney
The Law Offices of Daniel J. Harris PC, Petoskey & Harbor Springs
Nelson Deegan Forster & Stikovich PC, Petoskey
Patrick, Kwiatkowski & Hesselink PLLC, Cheboygan
Auto Dealer
Dave Kring, Petoskey
Brown Motors, Petoskey
Fletch's GMC Buick Audi, Petoskey
Auto Repair
Harbor Springs Car Care, Harbor Springs
Bill's Standard Auto Repair, Petoskey
Brown Motors, Petoskey
Bank/Financial Institution
4Front Credit Union, US-131, Petoskey
Citizens National Bank, Drive-Thru & Walk-In, Petoskey
Huntington Bank, Petoskey
Beach
Sturgeon Bay Beach, Carp Lake
Petoskey State Park, Petoskey
Duncan Bay Nature Preserve, Cheboygan
Brewery
Petoskey Brewing, Petoskey
Beards Brewery, Petoskey
Cheboygan Brewing Company, Cheboygan
Dentist
Tie: David K. Miller Jr. DDS, Petoskey & Scott Eaton DDS, Petoskey
Event
Pond Hill Farm Fall Fest Weekends, Harbor Springs
Blissfest, Petoskey
Art in the Park, Petoskey
Facebook/Instagram
Instagram: @downtownpetoskey
Instagram: @sweetwaterfloral
Tie: Facebook & Instagram: @bearcuboutfitters & Facebook & Instagram: @petoskeyarea
Family Physician
Wendy Walker MD, Harbor Springs
Financial Service Advisor
Tim Knapp, Edward Jones, Harbor Springs
Chad Owens, Edward Jones, Harbor Springs
Dan Ledingham, Edward Jones, Petoskey
Fishing Charter
Second Wind Charters, Harbor Springs
Plumber's Helper Charters, Bay Harbor
Diabolical Sportfishing, Cheboygan
Floor Covering
Petoskey Flooring
Contractors Supply, Petoskey
Kiss Carpet Design Center, Harbor Springs
Food Trucks
Happy's Taco Shop, Petoskey
Mim's Mobile Grill, Petoskey
Front Line Worker
Golf Course
Hidden River Golf & Casting Club, Brutus
Chestnut Valley Golf Course, Harbor Springs
Happy Hour
The Back Lot, Petoskey
Legs Inn, Cross Village
Palette Bistro, Petoskey
Heating & Cooling Business
Ballard's Plumbing and Heating, Petoskey
W. W. Fairbairn & Sons, Alanson
MacGregor Plumbing & Heating, Harbor Springs
Hiking Trail or Area
Pond Hill Farm, Harbor Springs
Little Traverse Wheelway, Petoskey to Harbor Springs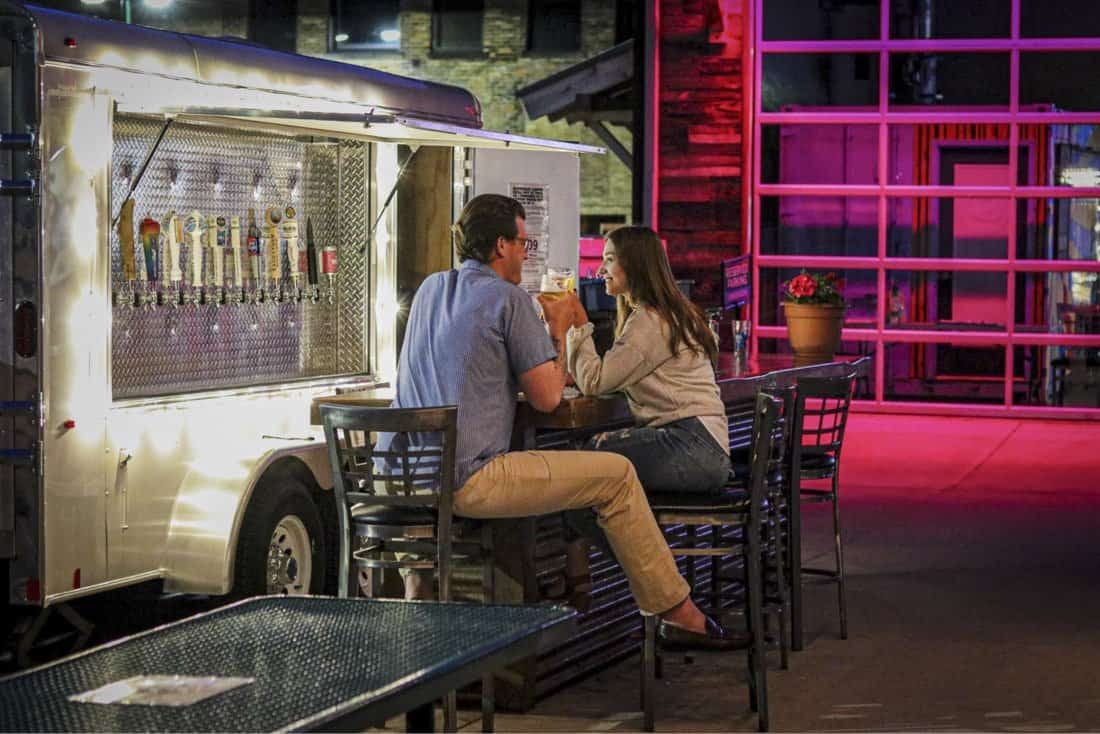 Outdoor Dining – Petoskey, Harbor Springs & The Straits: The Back Lot, Petoskey

Photo by Allison Jarrell
Hotel, Inn or Resort
Local Artist/Maker
Locally Made Cider or Seltzer
Local TV Person
Optometrist
Tie: Tess Sobczak OD, Infinity Eye Care, Petoskey & Riley J. Turcott OD, Petoskey
Outdoor Dining
Pet/Wildlife Nonprofit
Place for a Wedding
Place to Buy a Book
Place to Buy a Gift
Place to Buy Jewelry
Place to Buy Pet Items
Place to Buy Windows
Place to Get Active/Outdoor Wear & Gear
Place to Get Global Food
Place to Get Takeout
Plumber
Radio Personality
Real Estate Agent
Residential Cleaning
Restaurant
Salon
Tattoo Artist
Tax Prep Service
Teacher
Veterinarian Practice
Winery
Find this article and more in the June 2021 issue of Traverse, Northern Michigan's Magazine; or subscribe and get Traverse delivered to your door each month.
More from Northern Michigan Red Hot Best: