You voted and the results are in! From best brewery to place to get takeout, here are your 2021 Cadillac, Manistee & Ludington Red Hot Best winners. Explore the top three in each of the 46 categories to find Red Hot Best winners near you.
A record-breaking 16,000 people voted in MyNorth's 2021 Red Hot Best Awards. Red Hot Best recognizes winners across seven Northern Michigan regions in 46 unique categories. These categories include restaurants, wineries, front-line workers, home healthcare, golf courses, trails and so much more. Through Red Hot Best we recognize Northern Michigan's top businesses, entrepreneurs, events and places.
Read on to see who took home first, second and third place in all of Cadillac, Manistee & Ludington's 46 2021 Red Hot Best categories.
Attorney
Auto Dealer
Auto Repair
Bank/Financial Institution
Beach
Ludington State Park
Brewery
Dentist
Event
Facebook/Instagram
Family Physician
Financial Service Advisor
Fishing Charter
Tie: Dreamweaver Charters, Ludington & Riverside Charters, Manistee
Floor Covering
Food Truck
Front Line Worker
Eric Soneral, Mason County Sheriff's Office
Kevin Burgess, Pere Marquette Fire Department
Jason Torrey, Manistee County Emergency Management Coordinator
Golf Course
Happy Hour
Heating & Cooling Business
Hiking Trail or Area
Home Health Care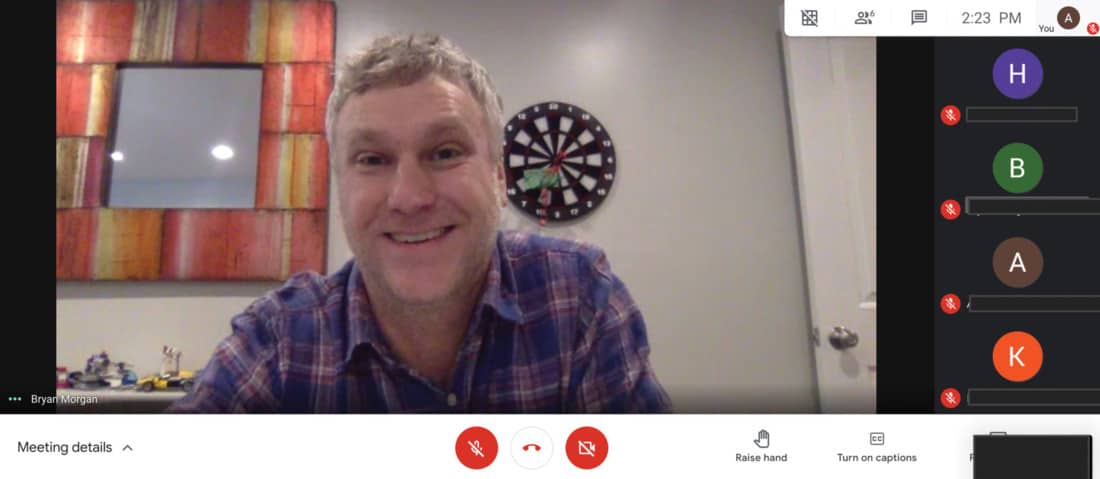 Teacher – Cadillac, Manistee & Ludington: Bryan Morgan, OJ DeJonge Middle School, Ludington

Photo courtesy of Bryan Morgan
Hotel, Inn or Resort
Local Artist/Maker
Local TV Person
Optometrist
Outdoor Dining
Pet/Wildlife Nonprofit
Place for a Wedding
Place to Buy a Book
Place to Buy a Gift
Place to Buy Jewelry
Place to Buy Pet Items
Place to Buy Windows
Place to Get Active/Outdoor Wear & Gear
Place to Get Global Food
Place to Get Takeout
Plumber
Radio Personality
Real Estate Agent
Residential Cleaning
Restaurant
Salon
Tattoo Artist
Tax Prep Service
Teacher
Bryan Morgan, OJ DeJonge Middle School, Ludington
Tracy Bennett, Onekama Consolidated Schools
Rich Ambrose, Covenant Christian School, Ludington
Veterinarian Practice
Winery
Find the 2021 Red Hot Best winners and more in the June 2021 issue of Traverse, Northern Michigan's Magazine; or subscribe and get Traverse delivered to your door each month.
More from Northern Michigan Red Hot Best: