Just east of downtown Traverse City, along Munson Avenue, is a gluten-free bakery making delicious, allergy-friendly desserts. Third Coast Bakery is a real treat.
Baker-owner Heather Burson's baked goods are pure art: fresh scones, gooey chocolate chip cookies, pillowy cinnamon rolls dripping in glaze and rows upon rows of colorful donuts. If you're lucky, you may snag a peanut butter swirl brownie straight from the oven, though these disappear quickly.
Third Coast Bakery, the only dedicated gluten-free establishment in Traverse City, is also completely dairy-free, soy-free and vegan. Celiacs can rest assured that Burson goes above and beyond in sourcing gluten-free ingredients. The oats and even the sugar are certified gluten-free, and the front door features a friendly sign asking customers and employees to leave all gluten-containing food outside.
Read Next: The Incredible Story of Cops & Doughnuts Bakery in Clare, Michigan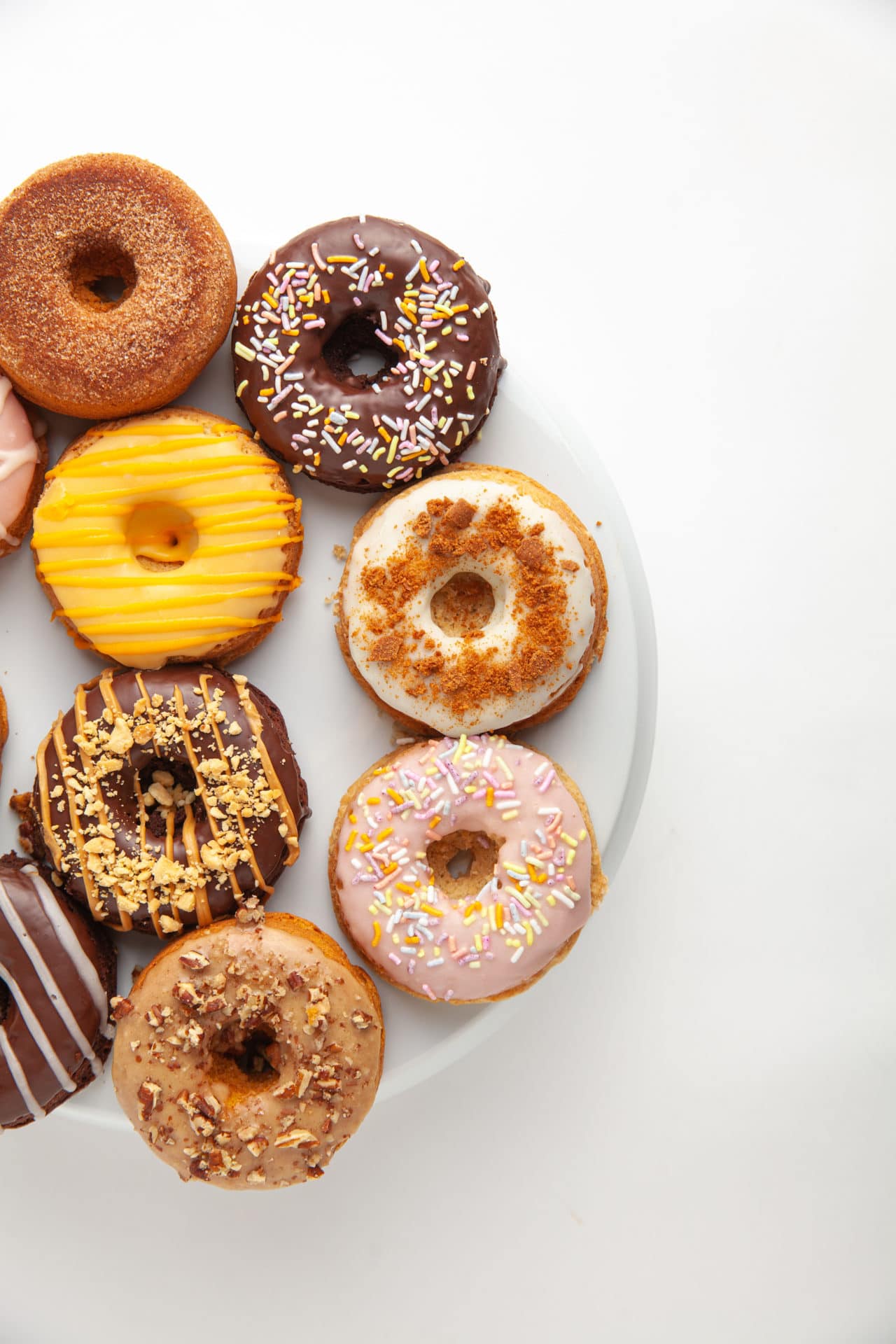 After ordering a week's worth of gluten-free donuts (which will invariably be gone tomorrow), I can't resist the menu of specialty coffee drinks, named after Northern Michigan landmarks. As I dunk my donuts in a Sleeping Bear latte, it's hard not to feel grateful for entrepreneurs like Bunson, who feed Traverse City's gluten-free community and beyond.
Find Third Coast Bakery at 523 Munson Ave., Traverse City, 231.421.8696
Your Guide to Traverse City Restaurants