Located on the shores of Lake Michigan with miles of beachfront and water access, Ludington offers a quintessential "Up North" experience. Ludington and surrounding Mason County deliver the perfect combination of unspoiled natural resources and unrivaled outdoor recreation with quaint, small-town charm and rich history—an ideal destination for everyone. These are just a few of our favorite things to do in Ludington.
TAKE A STROLL DOWNTOWN
Ludington is a port city that's home to specialty shops and art galleries. The downtown district runs along Ludington Avenue and down James Street and Rath Avenues, both which cross Ludington Avenue. Downtown is filled with restaurants, art galleries, antique shops, a natural-food store, brewpubs and wine tasting rooms, clothing and music retailers and attractions like Sandcastles Children's Museum and the Ludington Area Center for the Arts. There are many exciting, family-friendly events worth checking out throughout the year, too.
BASK IN THE SUN AND SAND
A visit to Ludington would not be complete without a stop at one of the area's award-winning beaches. Mason County boasts more than 28 miles of sugar-sand shoreline along Lake Michigan, which means there are plenty of places to find the perfect spot to soak up the sun and play in the sand. Known for its close proximity to downtown Ludington, outstanding amenities and clean, family-friendly atmosphere, Stearns Park Beach is a great place to enjoy. Find two concession stands, shuffleboard, a skate park, playground and more. This Ludington beach wasn't named one of the "Top 50 All American Beaches in the US" by USA Today for nothing!
CLIMB TO THE TOP OF 3 LIGHTHOUSES
While there are many Ludington attractions, the lakeshore and its lighthouses are among the most iconic. Visitors tour and climb to the top of Big Sable Lighthouse, Little Sable Point Lighthouse and the Ludington North Breakwater Light for beautiful perspectives of the shoreline.
EXPLORE LUDINGTON STATE PARK
One of Michigan's most popular state parks, Ludington State Park is comprised of nearly 5,300 acres of scenic sand dunes, ponds, marshlands and forests. Situated between Hamlin Lake and Lake Michigan, there are several miles of shoreline and beaches on both sides to enjoy. The park itself is also home to 24 miles of hiking trails that loop through woods and over dunes and through the diverse ecosystems in the park. The camp is also home to four miles of bike trails and three different campgrounds, which fill up fast each year!
CATCH SOMETHING BIG 
Ludington's location on Lake Michigan, between Big Sable Point to the north and Little Sable to the south, offers the best fishing found on Lake Michigan. Groups and families can enjoy the "big lake" fishing experience aboard a charter fishing boat. Expert captains know the hot spots to cast a line and reel in something big. Better yet, you can take your fresh catch home, or to a local restaurant, to have it cooked for you for dinner!
INDULGE IN FARM FRESH FINDS 
Downtown Ludington hosts a weekly farmer's market on Fridays, which is a great spot to find local produce—corn, asparagus, cherries, peaches and more. Sip on locally made wine and pick-up handmade gifts, too.
TAKE A TRIP ABOARD THE SS BADGER 
The SS Badger, the last coal-fired steamship operating in the U.S., is not only a shortcut across Lake Michigan to Manitowoc, Wisconsin, but a relaxing, fun ride too! The ship's bow offers lounge chairs, and the sounds of the waves are the greatest soundtrack to enjoy with a book, a cocktail or even a nap. Entertainment aboard the ship includes a movie theater, live music, satellite TV and a gift shop. Children will enjoy the KidsPort Play Room, Captain Conrad Scavenger Hunt and high-definition video game stations. Wherever you spend your time aboard the historic ship, it's bound to leave a lasting impression.
GET CULTURED 
For a small town, Ludington packs a big punch of culture—from juried art fairs to jazz brunches and historic exhibits. Popular places to explore the history and culture of Ludington include the new Port of Ludington Maritime Museum and Historic White Pine Village. Then grab your phone and explore the Mason County Cultural Trails.
SOAK UP A SUNSET 
One thing you're almost always guaranteed when spending time Ludington is a picturesque Lake Michigan sunset at the close of the day. A favorite tradition for many is grabbing an ice cream cone from House of Flavors and strolling to either Stearns Park Beach and out to the North Breakwater Lighthouse or to Waterfront Park to watch the sky change to vibrant hues of orange, pink and purple.
PADDLE THE PERE MARQUETTE RIVER
Tw incredible rivers flow through the heart of Mason County, and they're frequently sought out by paddlers, fishermen and outdoor adventurers throughout the year. The Pere Marquette River, a designated National Scenic River, is smooth and easy flowing without any major obstacles, making it great for all experience levels.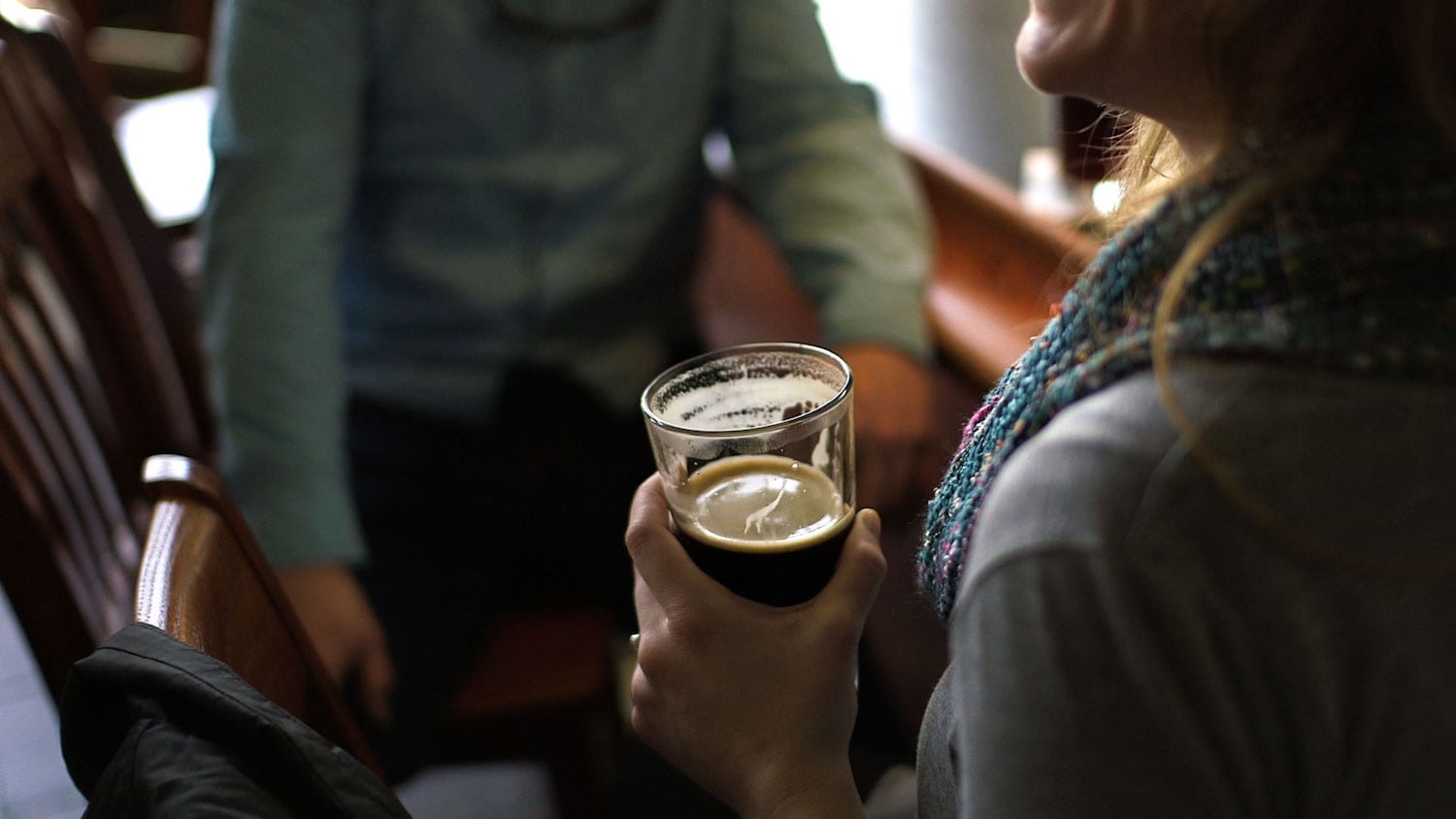 SIP AND SAVOR LOCAL FLAVORS AT LUDINGTON RESTAURANTS
Downtown Ludington is home to unique, quality restaurants as well as great spots to enjoy craft beer and cocktails. Whether you're on the rooftop deck at Over the Moon at Blue Moon with a plate of lobster nachos, ordering smokin' good barbeque from Q's Smokehouse or digging into chicken and waffles at Table 14, there are plenty of unexpected culinary creations worth trying! Craft beer spots like Jamesport Brewing Co., Ludington Bay Brewing Co. and The Mitten are fun places to sip on some local suds.
BIKE THE TRAILS
Ludington has long been a destination for cyclists who enjoy exploring the outdoors. The area boasts picturesque shoreline routes with sand-dune panoramas, scenic wooded trails and miles of idyllic rural country roads. With the rising popularity of year-round fat tire biking, gravel road riding and bike-packing, new adventures are opening up that are only limited by your imagination.
BONUS: CATCH SOME LIVE MUSIC 
(We couldn't keep it to just 12 things to do in Ludington!) The city's music scene has exploded in recent years. At the height of the summer season, you'll find live music every night of the week. Whether it is an eclectic set at The Mitten Bar, a jam in the North James Street Plaza on Thursday evenings or a community dance party at West Shore Bank's Rhythm and Dunes Concerts at Waterfront Park, there's a genre and spot for everyone.