"If they ask about me tell 'em I'm just taking my time," sings May Erlewine on "Wild," the opening track of her recent release, Mother Lion. Erlewine says she took her time with the entire album, and now she's proud to present it. "This one took a couple years to make. It's always exciting to get it out there in the world. It's giving birth to a new piece of art," says the Traverse City-based songstress.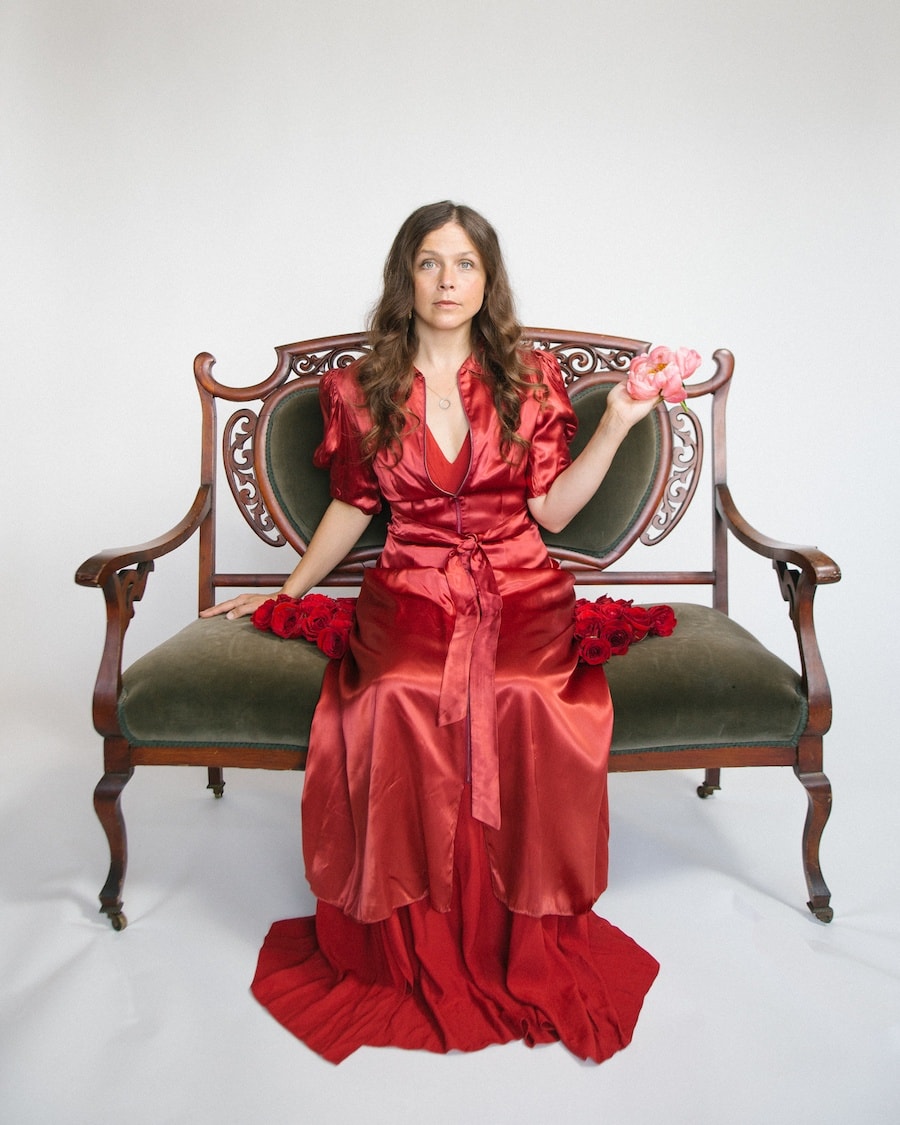 Erlewine says she sees her songs as a means to help her audience find a place of relative calm and peace at a time when those can be hard to come by. "There's a lot of things going on and need to be felt, but there's not a lot of space. My main goal is to try to find healing places with music," she says.
Many of the tracks fit that model. The dolorous strings on "What You Want" and the rolling piano on the following "Get It Back" are tuneful and enjoyable—easy to listen to, but not easy listening. The lyrics deliver the message, "You've gotta live it every minute that you have. You won't get it back," on "Get It Back."
Other tunes make it clear that healing is not a spectator sport. The insistent rhythms and multi-tracked vocals on "Never One Thing" make it an instant singalong, and its accompanying video features images of Erlewine and other women of all shapes, sizes, and ethnicities, exemplifying lines celebrating all the roles of a woman: "I'm a street fighter, I'm a prayer for peace," "I am the beggar, I am the queen," "I am the witch, I am the saint, I am alive, never one thing."
"The song was inspired by a Walt Whitman quote," Erlewine says, adding she wanted the video to exemplify what it was like to be treated like an object and have the depth to be more. "You have these luscious female images, fairy queens who are vulnerable and strong, really owning that fact."
That dichotomy is at the heart of the album, and why she chose the title Mother Lion. "My producer saw those lyrics and said, 'That's the title.' I finally came around to where he was."
Asked to choose her personal favorites on the album, Erlewine points to "Never One Thing" and "Hurricane." "It's profound how many women find meaning and strength," she says of the former. "Personally, 'Hurricane' still opens my heart. It's my own catharsis."
Erlewine says it can be a challenge to overcome negative feelings, and she hopes Mother Lion can help in the process. "It's to help feel and not shy away from difficult emotions. There's not a lot of room to process grief," she says. "You can digest happy feelings. Anger, confusion, sadness are not as easy. This album is very tender. It's about vulnerability."
The model of how to create and disseminate music has been disrupted by the internet and the changing economy. "There have been a lot of changes in the music industry," says Erlewine in a classic understatement. With major labels disappearing, so have advances and tour support, not to mention marketing and radio play. That means artists below the level of, say, Lady Gaga, are on their own.
"There are so many options for getting it (music) out there," Erlewine says. It's all about learning how to go it alone, taking charge of one's career on a do-it-yourself basis. That means paying for a recording up front, booking one's own dates and marketing through social media. "It's important to have pre-orders and community support. There's not a lot of distribution." She says it is more important than ever to cultivate an audience. "A lot is coming down to people who want to support art and value it. That's an important topic."
And while the internet has made it easier for artists to connect directly with their audience, even get the money to pay for tours and recording sessions through crowdfunding, there's also the specter of digital theft. Or the next best thing: streaming music, through the likes of Pandora and Spotify. "Streaming is becoming a new challenge since it is set up to not pay artists very much. It generates interest but no money," Erlewine says.
To get the word out about her new recording, Erlewine has several appearances lined up across the state, from winter dance parties with a full band to solo shows. She'll do the latter December 18 at Taproot Cider House and rock the Rare Bird brewery with a full band December 23. For more information and show dates, go to her website mayerlewine.com.
---
More Northern Michigan Musicians