Top 10 Best Northern Michigan Wedding Venues
Photo by Beth Joy Photography
More than 10,000 voters from across the state weighed in on 101 things they love about Northern Michigan. Their votes determined over 300 Red Hot Best winners and 700 honorable mentions. Here you'll find the best Northern Michigan wedding venues.
First Place: Castle Farms, Charlevoix
We're not sure which past life of the "castle" at Castle Farms is more surprising: The fact that the ornate European-inspired fieldstone structures on the property were originally used as elaborate digs for horses and dairy cows; or that from the late-1970s to the early-1990s, it became a storied outdoor concert venue that hosted everyone from the Doobie Brothers and Blue Oyster Cult to Metallica and Ozzy Osbourne. Perhaps it's the fact that there's a giant stone castle tucked in the hills around Charlevoix at all.
In any event, you'll be impressed by the property's most recent incarnation—a renovation that has completely restored two of the original stone structures and created acres of gardens that mix traditional European design with native Michigan plants.
Not surprisingly, it's our readers' pick for best place to get married (a staff of wedding planners there at the ready), though you don't have to be headed there for a wedding to take it all in. Visitors can tour the grounds in either a self-guided or guided format, check out the largest outdoor model railroad in Michigan, and explore music memorabilia from the all the great acts that played "The Castle" back in the day.
(See more venue photos and an unbelievably elegant winter wedding at the castle.)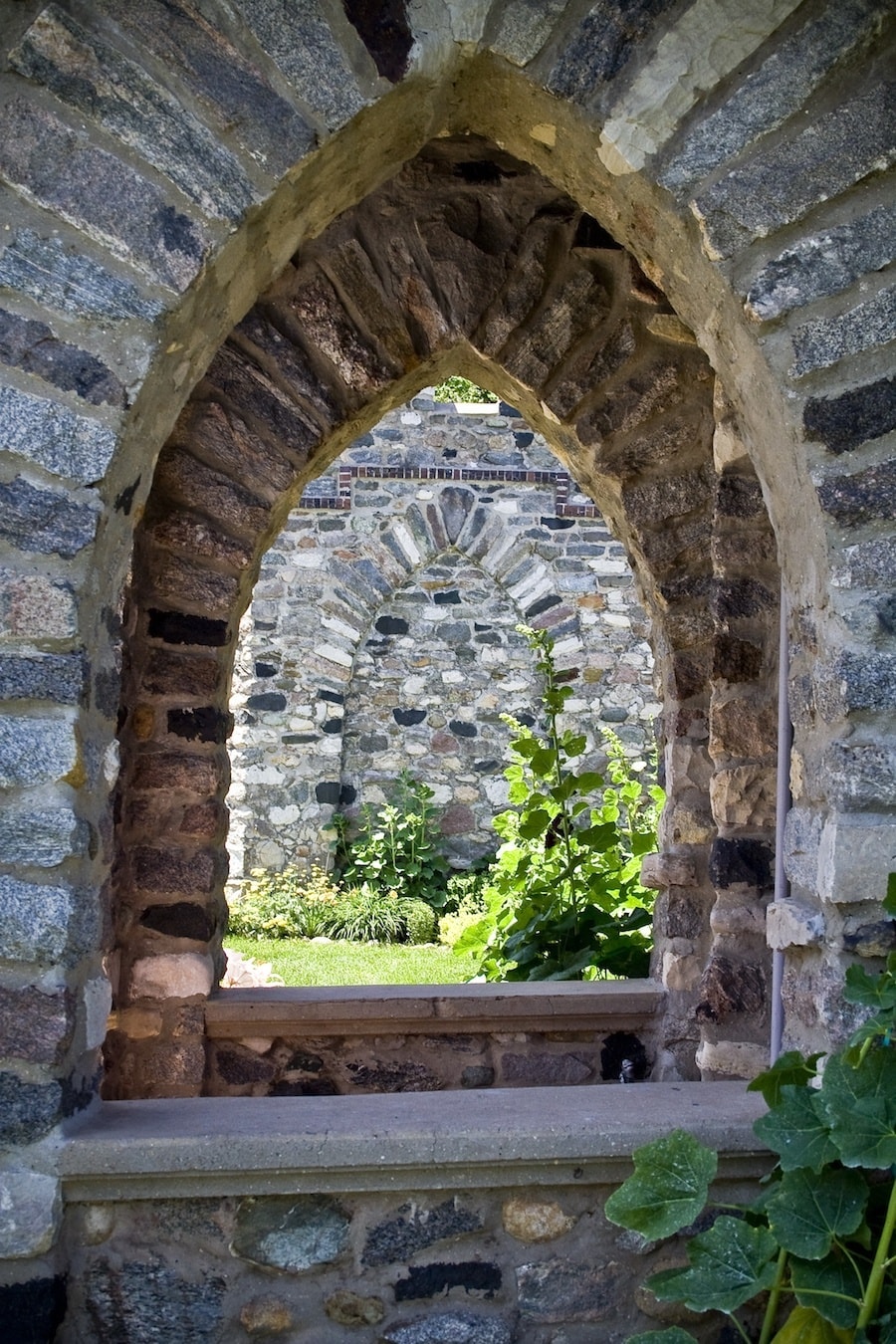 Second Place: Crystal Mountain, Thompsonville
The perfect venue for couples who love the outdoors. Skiers, you can have a mountain-top ceremony complete with a chairlift ride to the top!
(See more photos of a wedding atop the slopes!)
---
Third Place: Black Star Farms, Traverse City
This beautiful venue is nestled in the heart of Northern Michigan wine country.
---
More Red Hot Best Northern Michigan wedding venues in alphabetical order:
Take a video tour of Willowbrook!
Get your copy of the June 2017 issue of Traverse, Northern Michigan's Magazine for the complete list of over 300 Red Hot Best winners! Subscribe and get the June issue plus 12 months of Traverse Magazine for year-round travel ideas and food recommendations!
---
More Northern Michigan Wedding Inspiration