What keeps bringing actor Amy Smart, a sunny California girl, back to Michigan again and again? Love, family, friends, wine and more love—for our brief but rich seasonal gift of incredible fruits, vegetables and herbs. Below, Amy shares her favorite farmers market recipes.
Traverse City's downtown farmers market is bustling with activity on this warm August day. The morning shoppers, eagerly making their way through the stands overflowing with a colorful patchwork of just-picked fruits and vegetables, hardly take notice of the pretty, blond, broadly smiling young woman walking toward me toting a large red-and-tan woven market basket. Equally captivated by the lush, late-summer bounty around her, she exclaims, "Oh my gosh—everything is so beautiful, and it smells so heavenly! I just want to buy it all!"
Meeting Amy Smart is a delightful surprise: The well-known film (Varsity Blues, The Butterfly Effect, The Single Mom's Club, Rat Race, Just Friends) and television actress (Shameless, Justified) is not only lovely, but also animated, approachable and refreshingly down to earth. As a matter of fact, "down to earth" might be one of the most apt descriptors for her, because, as I soon learn, she feels a very close connection with nature and the land—particularly as that relates to preserving the environment and eating fresh, healthy, locally grown food. And despite the fact that Amy is, by her own admission, very much a California girl, that connection to Earth was formed and continues to be strengthened right here in Northern Michigan.
"I was born and grew up in Topanga Canyon, a rural area just northwest of Los Angeles, but my family and I started coming up to vacation in Omena when I was just a little girl," Amy says.
"My grandparents would drive up from Florida, rent a cottage, and spend the entire summer there. We would visit them for a few weeks every year. My brother and I had so much fun swimming in the lake, searching for Petoskey stones and making trails in the woods. And our mom always took us to farm stands and farmers markets. I give her credit for teaching me to appreciate the fresh, local fruits and veggies. I loved eating the cherries, corn, asparagus and all of the other wonderful seasonal produce here."
Recipe: Sugar Snap Pea Salad with Shallot Vinaigrette and Fresh Mint
What began with those childhood vacations spent on the Leelanau Peninsula led to even closer ties to the area for Amy when she met and fell in love with HGTV star and Traverse City native Carter Oosterhouse. They married in 2011 on the grounds of what one article written about the wedding described as the "impossibly romantic" century-old Victorian farmhouse the famous DIY and home improvement expert had bought and remodeled on Old Mission Peninsula several years earlier.
The "earth" connection was destined to be part of the couple's relationship from the start. Their first encounter was at a charity event in Los Angeles sponsored by the Environmental Media Association, a nonprofit that works with the entertainment industry to educate people around the world about environmental issues and inspire them to get involved. Amy and Carter, both EMA members (who now sit on the board) were teamed up to adopt a school garden, and while working on that project, discovered their shared links to this area.
A year later, they ran into each other again when both unexpectedly found themselves back here visiting family, and they bonded over Amy's interest in the organic garden Carter had established at his farmhouse. As it turns out, this glamorous Hollywood duo really likes to play in the dirt. So much so, in fact, that in 2014, in partnership with Carter's brother Todd and his wife Caroline, they established a vineyard and winery, Bonobo, just a stone's throw away from that garden that had originally brought them closer.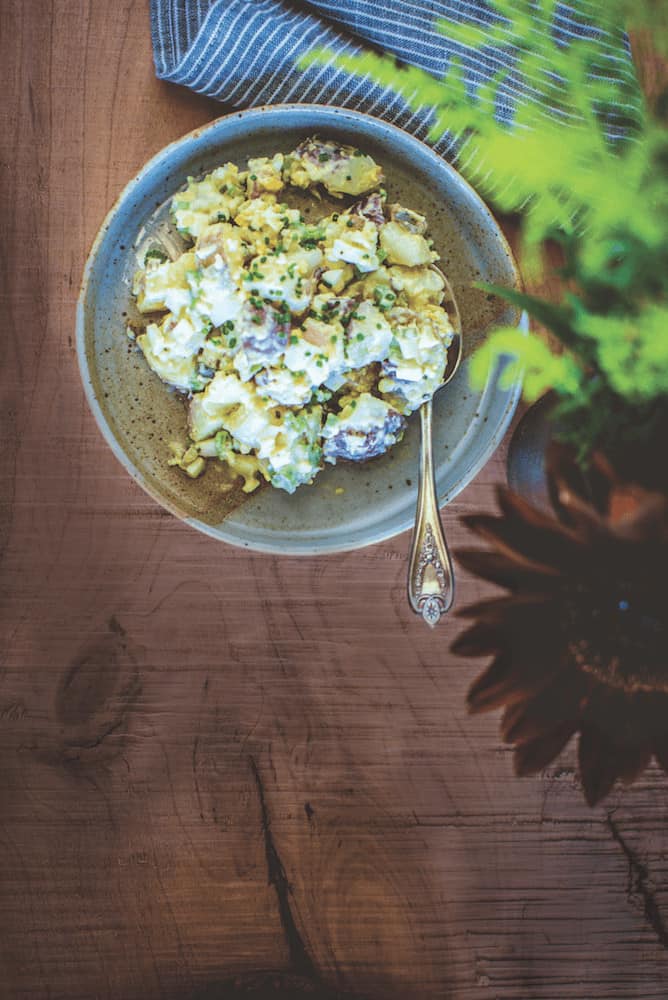 Amy says her early experiences with food in Northern Michigan deeply influenced the way she shops, cooks and eats now. "I think supporting local, organic farmers and co-ops is the best thing you can do, both for helping them continue the important work they do and for your own health and enjoyment of food. I love going to the farmers markets when we're here and seeing what's available, and then from there, I'll find a recipe to cook what I've found. I also enjoy the challenge of buying a new vegetable and figuring out how to prepare it." Her favorite dish to cook? "Usually whatever new one I'm trying out—that gets me super excited and inspired."
But why all the excitement about our Michigan farmers markets when she lives in California? "It's true, we are fortunate to have markets open all year long there, and we go to them often," Amy says. "But for some reason—maybe it's the four seasons in Michigan, having that short window of time where everything just blooms and grows—the markets in the summer here are pure bliss! Besides being in a garden, a farmers market is one of my favorite places to be."
Obviously, two other favorite places for her are a movie set or a television stage. Amy found her career path early on, going to adult acting classes while she was still in high school. But her main motivation was not fame and fortune. "One of the first things the instructor said was, 'Acting is the study of human behavior,'" she recalls, "and I thought, Wow, this is something that could interest me for a long time!" That same kind of positivity and enthusiasm seems to be the way she approaches her passion for food and cooking.
Amy confesses that she "loves, loves, loves" recipes ("They keep me on track, and I'm able to make things I couldn't otherwise make"), but she isn't afraid to get creative and improvise, depending on what ingredients she has at hand. "I like the idea of cooking with the 80/20 rule: 80 percent vegetables, grains and legumes, and 20 percent some kind of protein. In almost every dish I make, I try to include fresh veggies and leafy greens. I use a lot of fresh herbs, too—basil is my favorite. I'm always a sucker for a good Italian pasta dish, but I also really like Japanese, Thai, Korean, Mexican and Indian food. There are such fresh flavors in all of those cuisines." Whether she is making ethnic or classic American fare, though, locally sourced ingredients are a high priority for her.
Amy and Carter are sourcing some of those ingredients from their own garden this summer—a garden in which Amy is taking the next step beyond organic, slowly incorporating biodynamic practices. "Thanks to my dear friend Angela Mackie [owner of Traverse City's Light of Day Organics], I am very inspired about biodynamic gardening and farming. I've seen firsthand how her farm is thriving—the veggies, fruits, herbs and tea plants she grows there are so delicious! I love the concept that a farm is its own living, breathing system and needs to be looked at as a whole. Our vineyard manager at Bonobo, Josh Rhem, and I have been collaborating and learning as much as we can about this kind of farming practice. I am doing it on a small scale at our house, but we are now also incorporating it on a larger scale at the vineyard. It's all about soil health!"
Now that she and Carter are involved with Bonobo, Amy says, "There's even more incentive to get back to this beautiful place on a regular basis. Traverse City absolutely feels like my second home. It has always been a very special place for me, and now it's even more so. My parents built a home and moved here, and I'm so grateful to have found such a wonderful husband from here."
So is this California girl going to become a full-time Michigan resident anytime soon? Probably not. "Carter and I live primarily in Los Angeles because of our work. We do try to spend the entire summer in Traverse City, though." Ah yes, summer, and those irresistibly enticing Northern Michigan fruits and vegetables. "Everything is so vibrant and fresh, the produce feels healthier and more pure, and the flavors are just divine. It's like … happiness."