Video: Lake Michigan Ice Caves Off the Coast of Leelanau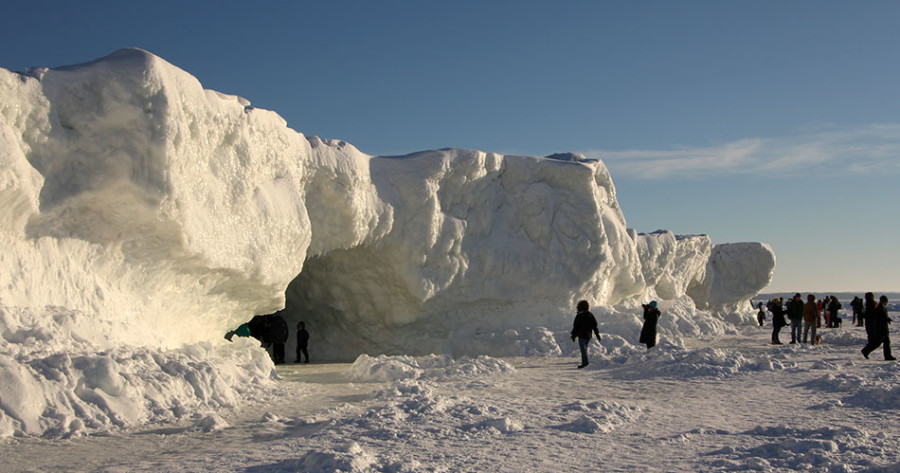 MyNorth videographer Kris Riley trekked a third of a mile to capture the two-story high Lake Michigan ice caves off the coast of Leelanau County in Northern Michigan, just north of the town of Leland. For days, crowds of awe-struck people have flocked to the shore to explore these magnificent natural formations that tower and arch in rugged glory after one of the coldest, stormiest winters in decades. If you aren't one of the thousands who slipped and slid out to this once-in-a-lifetime phenomena, check it out in this MyNorth video. And if you did make your way out there, sit back and enjoy it all over again.
Read more about the ice caves of Lake Michigan.
---
More Nothern Michigan Winter Adventures: