Northern Michigan Morning Hikes and Afternoon Beach Spots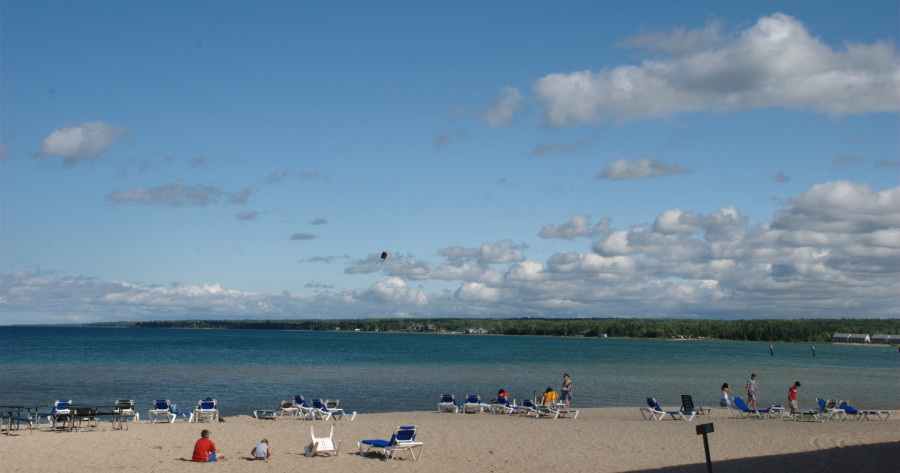 Ludington State Park Beach
Take your pick of sandy dunes or sheltered trails. Rejuvenated after a swim in Lake Michigan? Walk the seven mile stretch of shore from the state park's public beach house.
To find enchanting trails along rivers and lakes, you can't beat this 5,300-acre park with exploration options aplenty. For a family-friendly hike, try the half-mile long Skyline Trail, running over a boardwalk toward memorable views of Lake Michigan and grassy dunes. Ten rustic sites have been set aside for backpackers wanting the solitude of a hike-in spot. 231.843.2423. visitludingtonstatepark.com.
After a hike, lay down towels at Ludington State Park Beach.
The sugary sands stretch for nearly seven miles at Ludington State Park, which encompasses 5,300 acres of scenic dunes, beaches, cool, dense forests, and marshes teeming with wildlife. Bonus: The park will be adding a second floor veranda to its public beach house—certain to be a choice spot for sitting, reading, or day-dreaming as you gaze at Lake Michigan's clear blue waters and listen to waves lapping at the shore. VISITLUDINGTONSTATEPARK.COM.