The baking experts in the McCormick Kitchens are bringing two of the year's hottest color trends to Northern Michigan kitchens with flavorful treats in vibrant emerald, the color of the year, and an ombre cake inspired by fashion's color fade craze. In the spirit of St. Patrick's Day, McCormick is inviting everyone to give their holiday celebrations a splash of color and flavor with new recipes and a guide to tinting baked goods green in seven shades—from mint to emerald.
Emerald green may be this year's favorite color, but the demand for green food color isn't new. Each year, home bakers look to McCormick for minty-flavored, green recipes to enhance their St. Patrick's Day festivities. In fact, last year enough green food color was sold to tint more than 26.2 million cake pops emerald green and 2012 sales of pure peppermint extract increased more than 50 percent in the weeks leading up to St. Patrick's Day.
"Flavorful green treats have never been more in style," said Mary Beth Harrington of the McCormick Kitchens. "Whether you're baking with the family or adding bright color to a fun gathering, our green tinting guide and festive recipes will help you celebrate St. Patrick's Day with the color and flavor of the holiday—vivid green and refreshing peppermint."??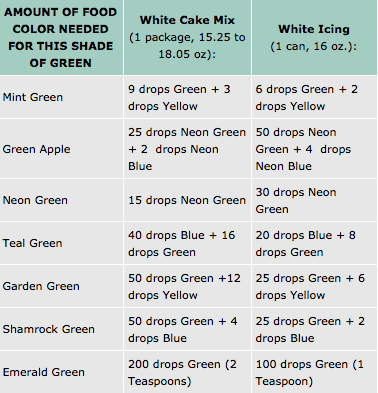 For more ideas on how to transform St. Patrick's Day into a festive celebration in every shade of green, visit Facebook.com/McCormickSpice or McCormick.com!